OVERVIEW
Automatic wave solder system with proven performance, self-contained fluxing, preheating and laminar (smooth) solder wave modules. Decrease labor costs by significantly reducing hand soldering.
The Spartan 12S (Single wave) and 12D (dual wave) solder machines can process printed circuit board assemblies up to 12" x 15.8" wide and require very little solder for their size. The single or dual wave systems come complete with Conveyor, Foam Fluxer with Integral Air Compressor, Preheaters, and Stainless Steel Solder Pot with drain valve, and compact microprocessor Controller, automatic Wave Soldering Systems.
When turned on, flux foam is dispensed through flux nozzle to coat bottom of PCBs. The pallet, containing PCBs, passes over flux foam and flux is applied to the joints to be soldered. After PCBs have been fluxed, the PCB passes over preheat 1 and preheat 2. Heat radiated from the preheater dries and activates the flux by elevating the temperature of the PCB. The preheated PCB now moves towards the solder pot. A wave of clean solder is pumped through the nozzle. The PCB passes over this wave of molten solder and all joints are soldered. Include two wave nozzles, laminar and turbulent, for SMT components. The maximum PCB width is 11.8 x 15.7 in. (300 mm x 400 mm).
---
Efficient yet Economical!
The Spartan series of Wave Soldering Systems are the economic solution for easy start-up of PCB production, solid, dependable, yet cost effective.
---
Main Features
Single or dual wave
Stainless steel solder pot
Stainless steel foam fluxer
Computer control includes

- 10 menu storage
- RS 232 serial interface
- SPC online or offline data logging
- Fault monitoring & reporting
- Low solder indicator
On board air compressor
Dual preheaters with heat tunnel and forced air convection
Wave and flux Interval sensors
Status light tower
Slide-out fluxer with drip tray
Solder drain
Compatible with VOC free fluxes
Full one year warrantee
---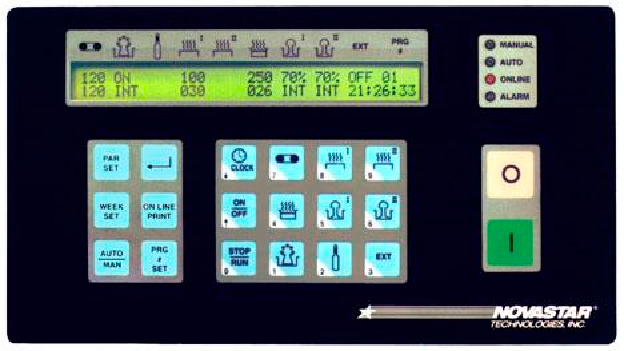 Computer Control
This wave solder machine has a slide-out microprocessor with membrane keypad features onboard computer with closed-loop DC circuitry and PID control.